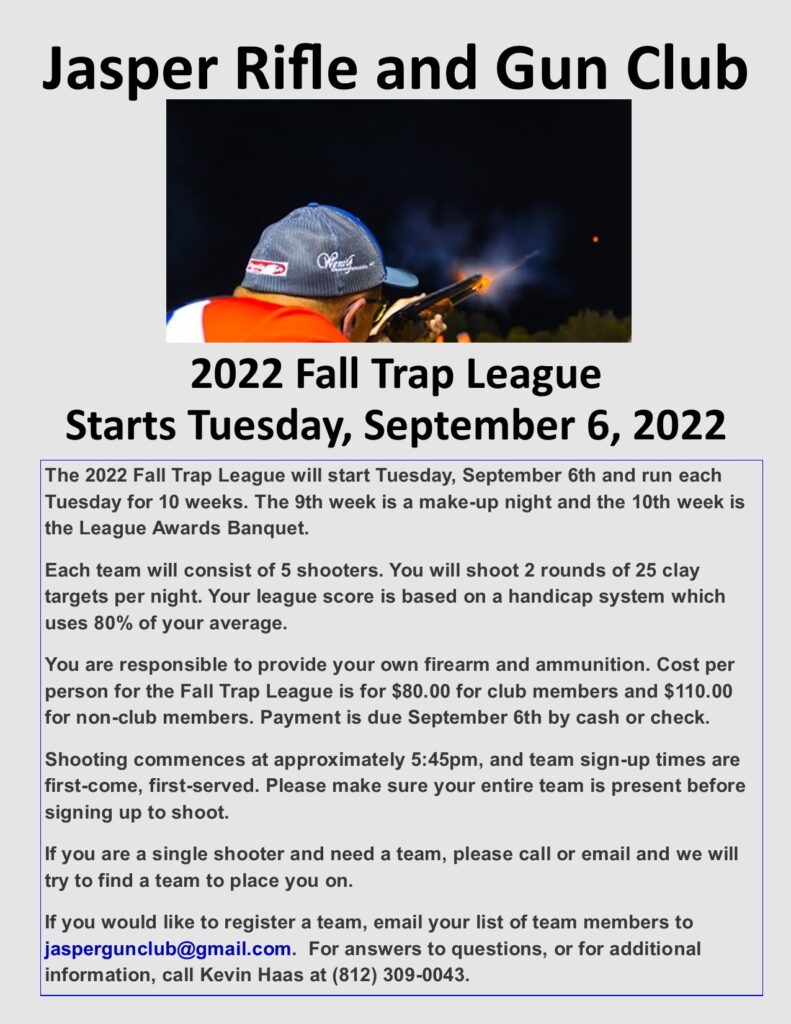 Non-members can take advantage of the JRGC "Year-End Membership Special". Applicants applying for membership in September can join for the rest of 2022 and calendar year 2023 for the reduced rate of $100.00. If Fall Trap League participants take advantage before the first night of trap league they will immediately save $30.00 off Trap League fees. Club membership applications are available on our web site, or on-site on the first night of Fall Trap League.

For those participants needing 12 gauge shotgun shells, a limited supply is available, limit 2 boxes per shooter, per night, and must be fired during Fall Trap League. Donation of $10.00 per box, all proceeds earmarked for the JRGC Youth Trap program.

We commence shooting at approximately 5:45pm, and team sign-up times are first-come, first-served. Please make sure your entire team is present before signing up to shoot.