It's that time of year when prospective members who would like to join our Club can do so at reduced rates!
If a new prospective member decides to join after August 15, the Standard Membership dues for the remainder of 2019 will be reduced, provided that membership dues for the next calendar year accompany the application.
Total cost of this "Year-End Membership Package" is $100.00, (dues of $30.00 for 2019 and $70.00 for 2020).  This includes the "Early Bird Discount" the Club offers to current members who renew their dues by December 1st. Spousal, Adult Student, and Active Military memberships remain at $30.00.
If the prospective member is a participant in the 2020 JRGC 52-Week Gun Raffle, they are also entitled to a Raffle Participant Discount of $10.00. This amount may be deducted from any of the dues listed above. Limit one (1) discount per member per membership year.
If the prospective member is planning to participate in our Fall Trap League, you can save an additional $20.00 in Trap League fees by joining our Club now. Fall Trap League fees for Members is $80.00 versus $100.00 for Non-Members.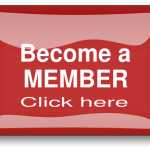 <Click here for information regarding the 2020 52-Week Gun Raffle>
2020 JRGC 52-Week Gun Raffle News – 185 raffle tickets have been processed. The "Bonus Drawing" for the Mossberg 835 Ulti-Mag All-Purpose 12 Gauge Shotgun will be held the first Tuesday after 250 raffle tickets are processed. That's only 65 raffle tickets away. Drawing may be next Tuesday, so be sure to get your raffle tickets turned in soon! For additional information click on the link above.
Raffle Week 33 – Two (2) drawings of the 2019 JRGC Weekly Gun Raffle occurred August 13th at the clubhouse of the Jasper Rifle and Gun Club located at 2188 E Gun Club Road in Jasper.
The first drawing winner of the Springfield XD-S 3.3″ Single Stack 9mm Pistol from The Great Outdoors is Terry T. of Jasper, Indiana, Ticket Number 11716.
The second drawing winner of the Remington Model 1911 R1 .45 ACP Pistol from The Great Outdoors is Joe N. of Holland, Indiana, Ticket Number 9230.
For a list of all 2019 raffle winners go to <2019 Weekly Gun Raffle Winners>. If viewing winners page from a smartphone, please hold your phone in "landscape" mode to see all fields.
<2019 Raffle Rules> Complete list of rules regarding our Weekly Gun Raffle.
<Processed Ticket Numbers> List of 2019 Weekly Gun Raffle tickets that have been received and included in the 2019 Weekly Gun Raffle.
<2019 Weekly Raffle Winners> List of our winners drawn in the 2019 Weekly Gun Raffle.
Visit our Facebook page via the link below for updated news and information regarding our raffle. "Like" and "Share" our posts to help us get exposure! Thanks to everyone for helping us fulfill our missions of promoting firearm education, safety and competitive shooting. THANKS!
<Click here for information regarding the upcoming 2020 JRGC 52-Week Gun Raffle>
The JRGC Weekly Gun Raffle is being conducted under Indiana Gaming Commission License Number 150793.