NOTICE: Due to lack of participants, the .22 Rimfire Benchrest Target Matches have been cancelled for the rest of the year. Rimfire Arcade and Silhouette Matches will proceed as scheduled.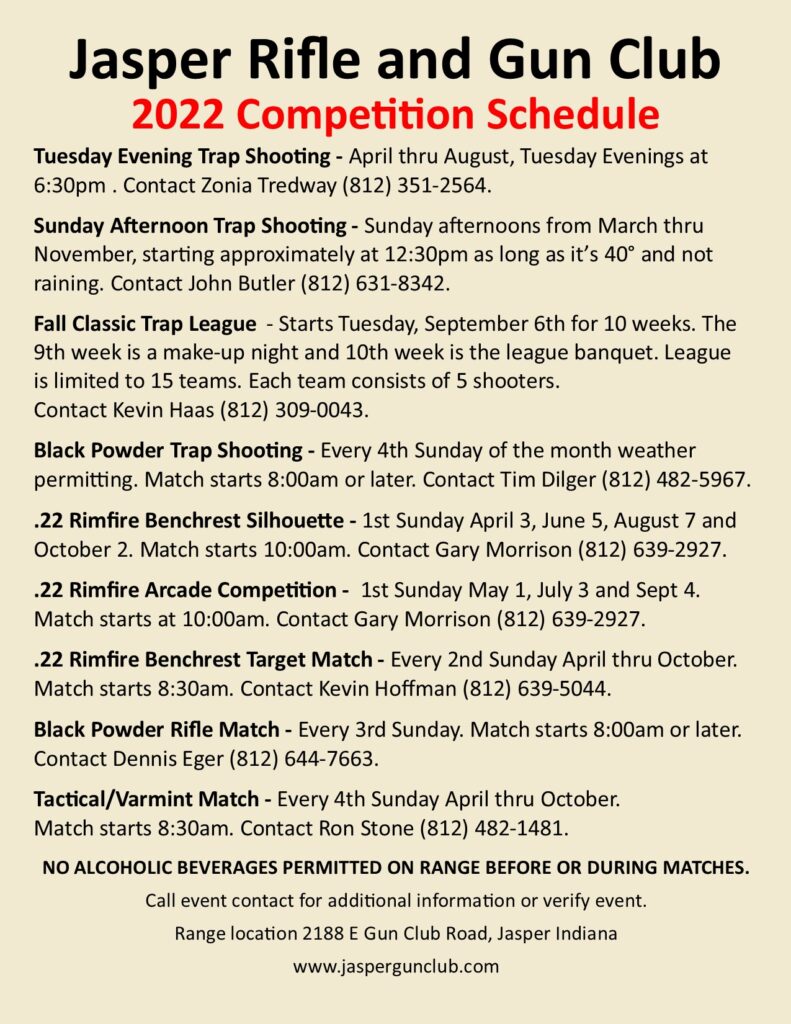 For members of the JRGC that have not returned your dues for 2022, your current 2021 gate code will expire on January 1, 2022.
To be able to access the property and use the rifle, handgun and shotgun ranges, you will need to renew your membership.
Membership renewal statements were mailed in October. If you have misplaced your membership renewal statement, you can send remittance as listed in the Membership Dues Schedule:
Standard Membership dues are $80.00
Spousal Membership dues of a member-in-good-standing is $30.00
Joint Membership dues (member and spouse) is $110.00
Adult Student Membership dues are $30.00
Family Membership dues are $140.00.
Active Duty Military Personnel Membership dues are $30.00.
Membership for Law Enforcement Officers serving Dubois Counties and communities within are complimentary. See details here.
Payment can be mailed to: JRGC, PO Box 501, Jasper IN 47547-0501
Click here for a current copy of Membership Application Packet.