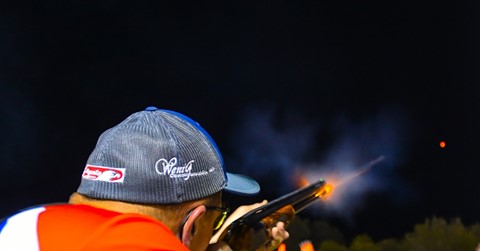 2020 Fall Trap League starts Tuesday, September 1st and runs each Tuesday for 10 weeks. The 9th week is a make-up night and the 10th week (November 3rd) is the league Awards Banquet at Mac-A-Doo's and Out-of-Bounds.
Each team will consist of 5 shooters. You will shoot 2 rounds of 25 clay targets per night. Your league score is based on a handicap system which uses 80% of your average. You are responsible to provide your own ammunition.
Cost per person for the Fall Trap League is for $80 for club members, and $110 for non-club members. Payment is due September 1st by cash or check.
We start shooting at approximately 5:45pm, and team sign-up times are first-come, first-served. Please make sure your entire team is present before signing up to shoot.
If you are a single shooter and need a team, please call or email and we will try to find a team for you.
If you would like to register a team or more information email your list of team members to trapleague@jaspergunclub.com or call Steve Haggh at (812) 630-4714.